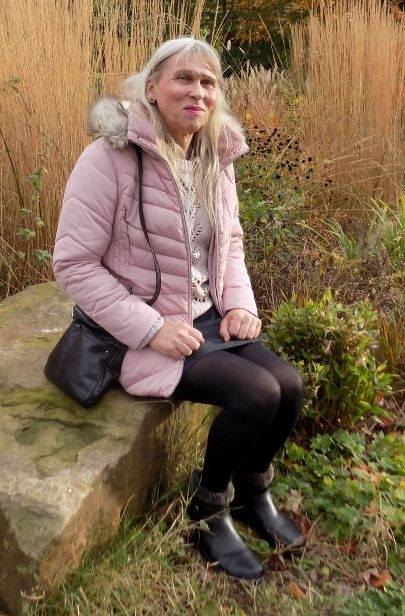 I am very self conscious as I accidentally loosened a tooth and it became so painful I eventually had to pull it out. My upgraded plastic teeth at the front don't fit properly as a result. You can't really tell! Most fellas skip through profiles to the pictures so if I meet and there's any complaints when I pop me gnashers out I can point to this little disclaimer.
I may not be able to measure up to a fantasy version or stereotype of myself. The real me is loving, warm, attentive, loyal and quite able to surprise.
I'm just going to trust in fate here. This site is not advertised or indexed by search engines so only fate will cause someone to end up here.
Anyway here goes. I am a Transgender woman but apart from that am just very ordinary, honest, caring and loving. I started living as my true self just a few years ago. It sorted out all sorts of internal turmoil. I just made the decision and made the change. I had spent 55 years desperately trying to live as a sort of stereotype. I was 5 years old when I gave up trying to explain about myself. I wasn't bitter at the time, just felt like a reject that didn't belong anywhere. I wished I had never been born. How on Earth did I manage? I don't know. Some kind of instruction book would have helped haha. Never mind, I will put a link here when I finish writing about it.
Anyway about me.
I'm called Pauline. I live in South Tyneside.
5'6 Blue eyes, nice legs, not a bad figure in fact considering I am 62. I weigh about 10 stone. I am looking for a broad minded, confident fella.
Might be best just to view the pictures now. Save a bit of time. If you are put off by the pictures we won't be seeing each other after all. I don't want a fella who is ashamed to be seen with me in case his mates take the micky. I am not ashamed of myself, I didn't ask to be born Trans after all.
Never mind, you can come back to this if you are not put off haha. (I think I might have a rather nervous laugh when I feel uncomfortable but not sure about that lol). There are plenty of other things about myself that I am not happy about but they are superficial really, mainly to do with how I look not the kind of person I am. I have a lot of love in my heart and have never invited hate in. I have a lot of love to give and just want love and romance same as most people. I'm trying hard not to do that laugh thing again. xx
I am looking for a long term relationship, hopefully, with a nice man of my own age more or slightly less. I was on POF and my experience was positive but I didn't feel fully accepted on the main stream dating sites. I didn't get any abuse and everyone was quite pleasant in fact but I had to explain myself quite a lot and I don't like having to do that.
I am going to get the awkward part of the profile out of the way now. I'm not embarrassed to talk about what follows so I must be very easy going. Anyway, going to mention the unmentionable so get ready for blushes lol. I am 'pre op' and at my age I might not even be able to have one. I hope I can but the reality is that I might not live long enough. The waiting list is very long and every year I ring them only to find it's even longer but at least they have not forgotten me.
I am fully female and always have been since I was born but was never recognised as such even though I did tell everyone when I was little. No body listened or understood and most people still don't understand, that's just how it is. I am and always have been female. Unfortunately the body is not.
So the profile. My hobbies are:-
Sailing, reading fiction and non fiction, Theater if someone will take me, meditation and music. I also enjoy archery but I practice alone to avoid the self declared experts haha. I like to see my friends once a week for a good catch up and to drink tea and hopefully to have a nice visit to somewhere, well, nice. We don't go very far, usually a walk round a local park or such like. I don't smoke and don't drink, I'm daft enough without drinking, don't mind if others do though.
There is nothing false about the photo's so I couldn't look any worse. Actually I could given the nature of time, hurry while stocks last if you are at all interested haha. xx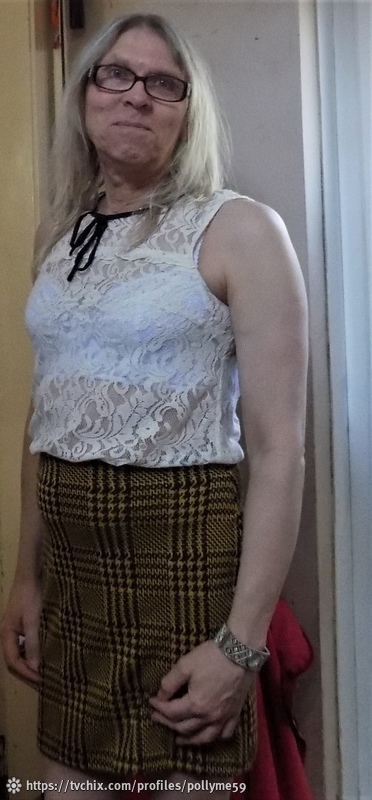 I don't like my body much but do want any potential boyfriend to fancy me. I am very easy going and understanding I think. I go with intuition and don't judge others in the way people are judged in court. I accept everyone as a work in progress rather than make judgements.
Well that's it. To sum up. I am honest and have a lot of love to share. I am loyal and like to please others. I am looking for a nice mature man for a casual or long term relationship. I am very easy going and undemanding.
If you would like to chat so we can get to know each other just post a comment. It will only be seen by myself and not made public and if you are interested I will give you my email address.