St Bede's Holy Dipping Well
I first discovered Holy Wells during a caravan holiday in Cornwall many years ago. It was in the days before Sat Nav and I noticed there were lots of Holy sites dotted about the Ordinance Survey map.

The holy sites were named after saints and were called wells. We didn't get the chance to visit any of them though. Most of the holy wells seemed to be miles away from any village and well away from any road.

I vaguely wondered why anyone would want to 'dig' wells so far away from where they lived. There seemed to be rivers and streams so much nearer to the nearest villages shown on the map. I was fascinated and had never heard about Holy Wells before then.

Recently I was out walking Near Monkton Village with my best friend and discovered by chance that we have our own Holy Well here in South Tyneside. The information was on a vandalised information board near the village. A map showing a few paths through pleasant nearby post industrial reclaimed countryside and there on the board, barely visible through the scratched and burned Perspex, the name Saint Bede's Well.

Bede's well is easily accessible but sadly it had been filled with builders rubble and there was litter and broken glass scattered about the area. Just last week my best friend and I revisited the site. The Holy Well, still filled with rubble, had been used as a fireplace.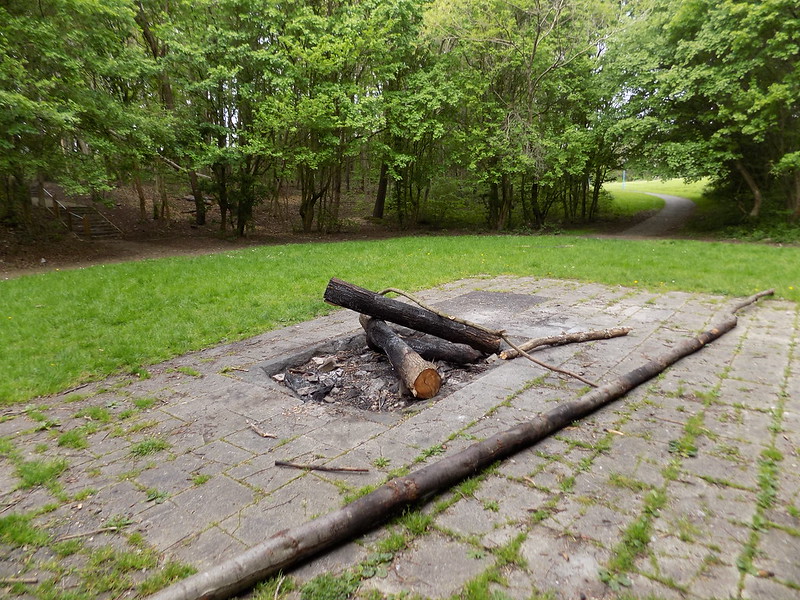 I am researching Holy Wells and ancient beliefs and myths but I think most of our heritage has been lost. There was so much immigration into the area during the early years of the industrial revolution that I guess the old ways were simply forgotten as the way of life changed. Rural reliance on Mother Nature to Urban reliance on an employer.
Elsewhere in our region, away from great shipbuilding rivers and coal fields, there are still traces of our pre-industrial era ancestors. There are other holy sites. Sites which were sacred long before Christianity came to these shores. There are myths and legends too. Those myths and legends carry with them an insight into the beliefs and spirituality of the people who lived in these Islands long before the Romans brought their modern ways and beliefs here.
page counter